Smart shades are one of those projects that no one really has on the top of their smart home list. They are expensive, installation is not straightforward and you cannot just simply take them with you when you move to a new house. However, I am constantly amazed by how many people rank motorized shades as one of their best home automation purchases. In my case, I also was not sure if spending $500+ per shade is a good investment, but after using Serena Shades for 3+ years, I can honestly say that it was absolutely worth it.
Summary
PROS AND CONS
Rock-solid connectivity and scheduled automations
Fully customizable (material, size, power, mounting)
Quiet and precise
Expensive compared to other automated shades (e.g., IKEA)
Serena Shades vs. others
To be fair, Serena Shades are top of the line when it comes to DIY motorized shades. Initially, Serena was the only HomeKit-enabled shade, but over time cheaper options emerged. Notably, IKEA introduced their own motorized shades for ~30% of Serena's price. I have not tried other types of motorized shades, but a quick look through user reviews shows that there are many issues around connectivity, reliability, and overall product quality. This is where Serena really tries to differentiate their product – shades are custom made specifically for your window with custom width and height (down to 1/8 inch increments), you can choose from 200 different fabrics, and if needed, professional designers and installers are available to help you. You can choose between roller shades, honeycomb shades, and recently added wooden blinds. The shades can be either manual (not motorized), battery-powered, or plug-in and can be mounted in three different ways. Finally, all Serena Shades are backed by an 8 year warranty, and years 1-5 are covered at 100%.
Connectivity and automation possibilities
For the home automation system to work, you will need a Lutron Smart Bridge (if you have Lutron Caseta light switches, you can use the same bridge to control both systems). While in some cases having a separate bridge might be unnecessary, I think it is critical for shades and lights. First, you do not want to have every one of these devices connected directly to your router. Second, Lutron Smart Bridge does a really good job of creating a new proprietary network that does not interfere with your Wi-Fi, has a better reach, and works even when your Wi-Fi is down. I never have to think about troubleshooting or restarting the bridge, it simply just works.
Once you pair your devices to Lutron Smart Bridge, you can control the shades using the Lutron app, Lutron's hardware remotes, or by one of the third-party home automation systems (see supported platforms below). For basic automation, the Lutron app is more than sufficient and never misses a task (unlike HomeKit native app which does not always work for me). It enables me to set a shade schedule based on sunset/sunrise with a time offset (e.g., close shades 30 mins after sunset) and pick days where I might want to override that schedule (e.g., on the weekend). You can also open shades in steps (e.g., 20% at sunrise and 50% 30 mins after sunrise) and synchronize scenes with your Lutron lights, Sonos speakers, and Ecobee thermostats. For example, you can close shades in certain rooms if Ecobee detects high temperatures. In my opinion, for 99% of use cases, the Lutron app will be more than sufficient. You can always enable Google Assistant and Alexa integrations for voice control (or leverage IFTTT for custom voice commands), but your daily schedule will likely reside directly in the Lutron app.
All of my shades are battery-powered and typically need new batteries every 1-2 years (based on daily usage) which is not bad. For environmental reasons, I would love if Lutron could introduce a large rechargeable battery integrated into each shade in the future, but I have not seen any other manufacturer do that, so the technology is likely not ready for prime-time yet.
Platform support
SUPPORTED
HomeKit
Google Home
Alexa
IFTTT
Home Assistant
Picking the right shade
Since Serena Shades are custom made, make sure you know what you are ordering since the return process might be a little tricky. Here are some findings from my experience:
Use Serena Shades website to order sample fabric for free – it is really hard to judge the material based on photos online (also, once your shade has been manufactured, it is not possible to change the fabric).
If you are ordering a shade for your bedroom, pick a fully darkening version of the shade – all other options still let a lot of light through and are not suitable for bedrooms.
I really like the inside mount installation – it makes the shade look very minimal, almost as if it was integrated into the window frame.
When you measure your window, make sure to take full width and height and input it in the ordering form. Serena Shades will automatically take 1/4 inch off that measurement to make sure there is enough clearance.
Narrower shades typically do not have enough space to accommodate Alkaline D batteries and use AA batteries instead. In my experience, AA batteries last a little bit less than D batteries, but you do not have a choice.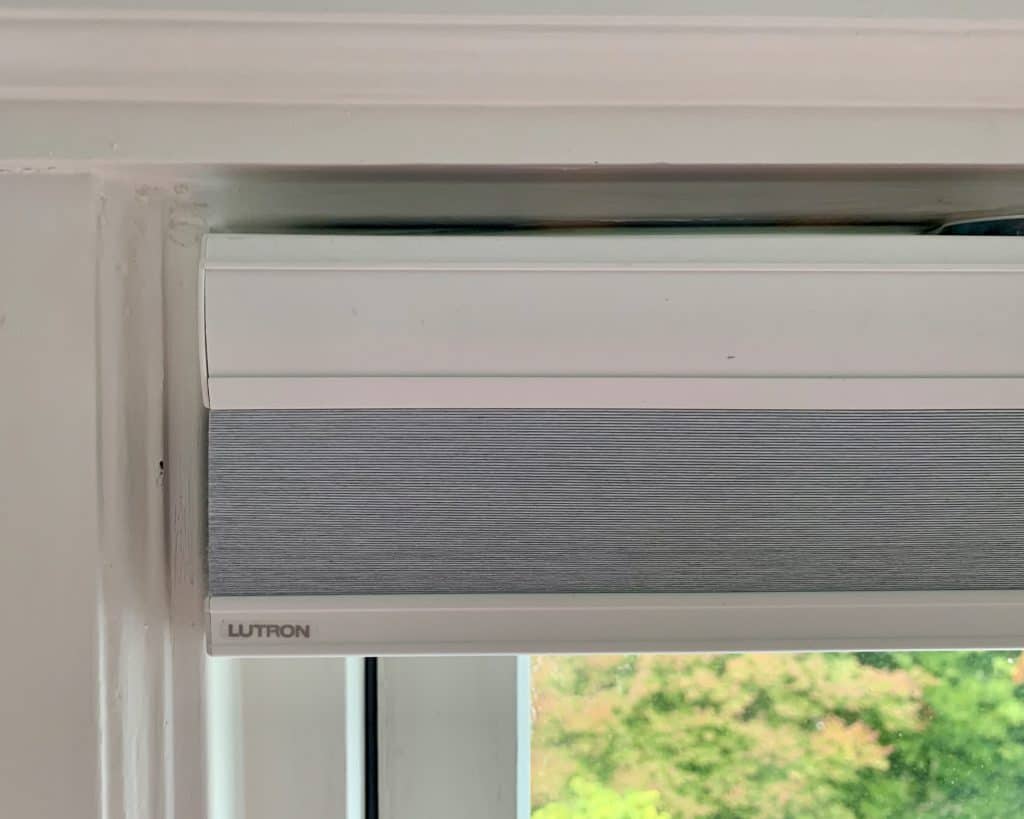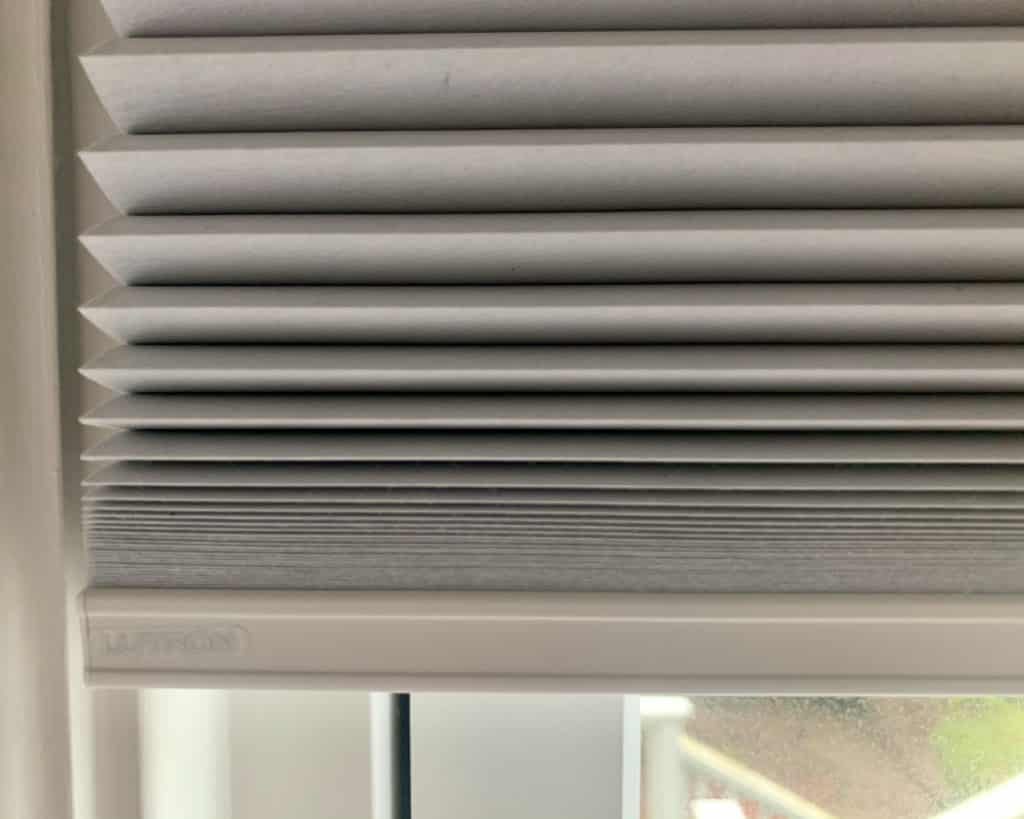 Conclusion
Motorized shades are certainly a convenience factor. They won't reduce your operating cost, but they will save you a few seconds every day. They can also make your house safer since there are no strings your kids can get tangled into. You can also reIs it worth the cost? That depends – if you plan to stay in your house for a few years and have multiple windows that need shades on daily basis, I think it is worth it. When you make that decision, Serena Shades should definitely be on your short-list if you are looking for a reliable, well-made product with a superior warranty and support.