Lutron has been a brand name in professional light installations for a long-time, but 6 years ago they made a bet to focus on the DIY segment with their product line named Caséta Wireless. These reasonably-priced switches, dimmers, and other accessories immediately became one of the most popular home automation devices for their reliability and modularity. Since I have been using around 15 Caseta devices for more than 3 years, I wanted to share my experience and assess how Caséta is positioned today vs. a number of new market entrants.
Full Caséta Wireless product range

Lutron Caséta offers more than just light switches and dimmers. The product range includes lamp dimmers (which also act as hub signal extenders), motion sensors, hardware remotes, fan controls, and others. For a full product range overview, see Lutron's website.
Summary
PROS AND CONS
Rock-solid connectivity and integrations
Works without internet connectivity, like any regular switch
Works without neutral wire
Only one switch design, starting to look outdated
Replace switches or bulbs?
Before you even start looking at the different offerings, the fundamental question you have to answer is whether you want to choose a smart bulb system (such as Philips Hue) or a smart dimmer system (such as Lutron Caséta). The advantage of automating bulbs is that installation is simple – just switch your old bulb for the new one and pair it with the hub. The key disadvantage is that these bulbs require the underlying switch to be powered on all the time, otherwise they lose connectivity. I think this is a big dependency and not a very sustainable design if you have people in your household who constantly forget about it. Changing old switches for smart dimmers is in my mind a better approach despite it requiring some very basic electrical knowledge. These dimmers will work regardless of your internet, Wi-Fi, and Bluetooth connectivity and require a zero learning curve for new users. Of course, the decision will be highly dependent on your situation (e.g., do you rent or own?), but if you are looking for a long-term solution, smart dimmers are the way to go.
Connectivity and reliability
If you arrived at the same conclusion and I did, you have one more important design decision to make – hub vs. hub-less switch. I was never a big fan of additional hubs taking ports on my routers and constantly drawing electricity, but Lutron's Smart Bridge that can support up to 50 compatible devices (Caséta switches, remotes, Serena shades, etc.) changed my mind. Lutron Smart Bridge seamlessly pairs with all of these devices, remembers your configuration, powers basic automation, and can function even when your internet is down. In 3 years, I have not encountered a situation when the hub would lose connection to one of my Lutron devices and I never needed to restart the hub. It simply works.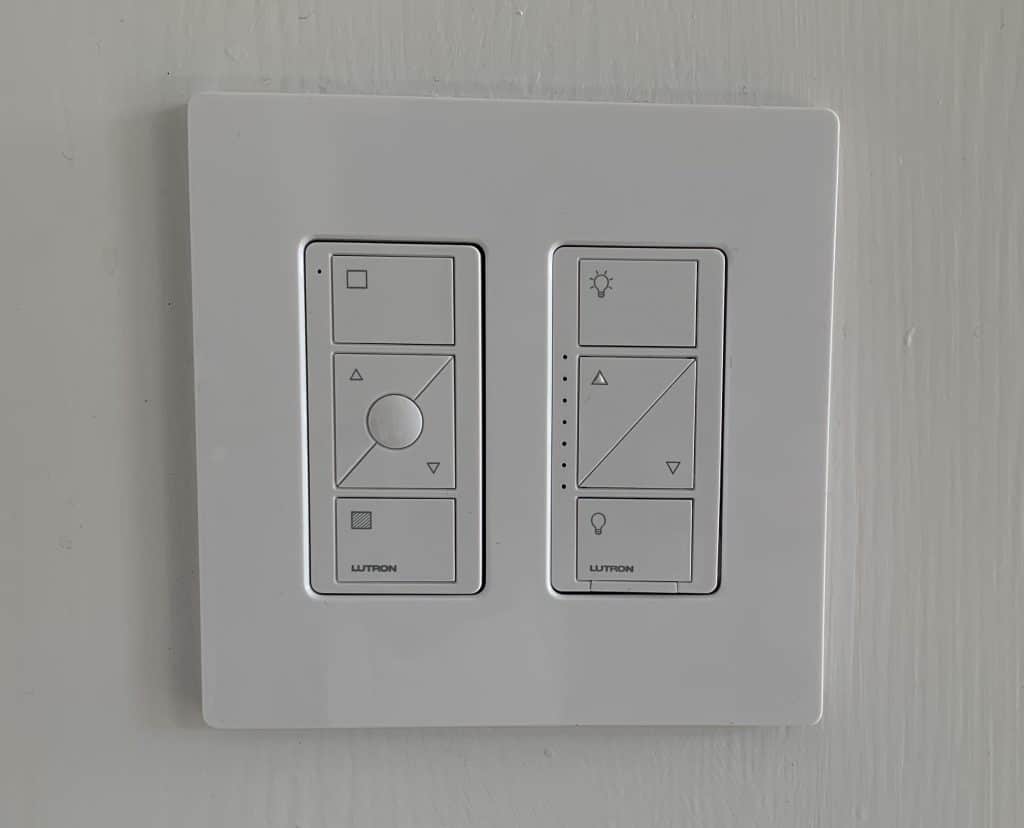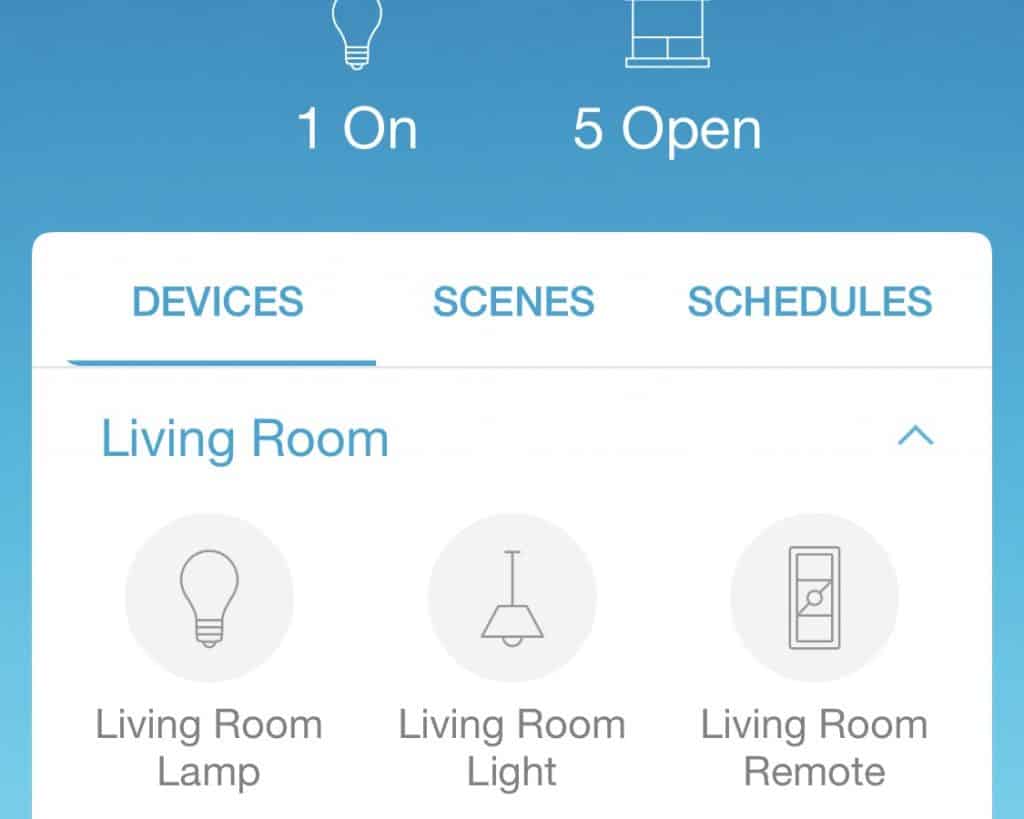 On the opposite end are switches that use Bluetooth (e.g., Eve Light Switch) and Wi-Fi (e.g., Leviton Decora). I have not personally tested any of these, but a quick search through Amazon reviews reveals the number of connectivity problems users are facing. It is also difficult to identify what exactly is causing these issues since every Wi-Fi setup is slightly different. And trust me, the last piece of equipment you want to troubleshoot is a light switch since there is typically no easy way to unplug it and restart it. I think the hub design from Lutron is simply a superior approach that has been tested over the years. It will probably cost you ~$50 extra (or you can buy it at a significant discount with the starter bundle), but if you are planning to use more than 1-2 Lutron devices on your network, it just makes sense to have them connect using the bridge.
Platform support
SUPPORTED
HomeKit
Google Home
Alexa
IFTTT
Home Assistant
Automation possibilities
Once you set up the Lutron Smart Bridge, you can control your lights and set up scenes using the Lutron app. For basic automation, the Lutron app is more than sufficient and never misses a task (unlike HomeKit native app which does not always work for me). It enables me to set a schedule based on sunset/sunrise with a time offset (e.g., switch on kitchen light 30 mins after sunset) or in sync with other supported devices (e.g., Ecobee thermostats, Sonos speakers, Serena shades). I really like Lutron's Smart Away scene which automatically switches on and off selected lights in the evening to make the impression that someone is home. You can trigger this scene for example alongside your Ecobee vacation schedule or using HomeKit presence detection. For more advanced automations, you can always turn to HomeKit, Google Assistant, or Home Assistant, but for 99% of use cases, the Lutron app will be sufficient.
Conclusion
I am a big fan of Lutron devices. They might not have the flashiest designs or release new models every few months, but they are reliable and well-built products that have never left me regretting the purchase. After 6 years, the dimmer design is starting to feel a little dated, so it would be nice for Lutron to offer newer designs and possibly some customization options, but other than that, it is really hard to find any product issues. I expect Caséta to control my lights for years to come and I think that is exactly what every smart home product should aspire to.